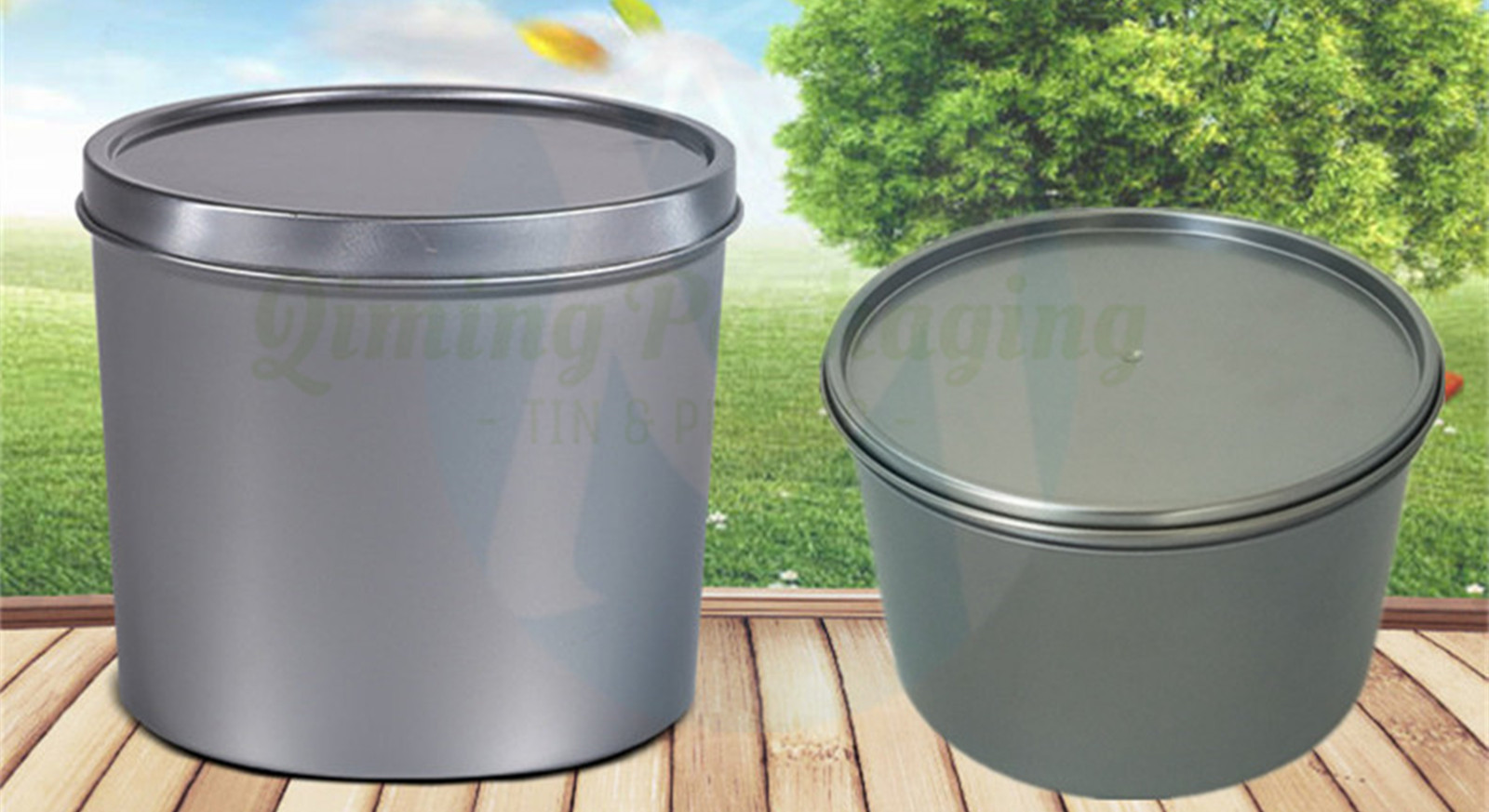 Qiming Packaging Vacuum Ink Tin Cans adopt best tinplate steel material, the tin cans have two types. It has many good features: Lightweight, high strength, using hard and durable. Inside and outside surfaces are smooth, Smooth inside bottom is without welding lines by using deep draw technique. 2-pieces vacuum ink tin cans sealing machine make the tin cans be fully pressurized to ensure the quality and safety of the inner goods. And other types of tin cans ar all available, if you are interested in the products, please feel free to contact us. Email: sales@qimingpackaging.com
Size of Vacuum Ink Tin Cans
Good mechanical properties: Compared with other packaging containers, such as plastic, glass and paper containers, the tinplate aluminum can has high strength, good rigidity and is not easy to crack. Not only can it be used in small sales packaging, but also it is the main container of large transport packaging.

Excellent barrier property: Aluminum can of iron can has better barrier property than any other material. It has good gas barrier, moisture proof, light shielding and fragrance retention. Besides, it has reliable sealing and can reliably protect products

Beautiful appearance. Food grade coatings, coatings of different colors

Process maturity and high production efficiency: production history is long, process maturity has a complete set of production equipment matching it, high production efficiency, can meet the packaging needs of various products.