IBC Adapters make it possible to use your IBC tank with numerous connections including GK couplings, Camlock couplings, Milk Couplings / DIN 11851, and Storz couplings but also for linking multiple IBC containers, connecting a tap or a garden hose with coupling when your IBC is used as a rainwater tank. The IBC Couplings & Adapters are all molded from glass reinforced polypropylene. These couplings cover a wide range of IBC threads adapting them to be BSP standard couplings such as BSP, Camlock, or a simple hose tail. Customized service available, contact our support team for more packaging@qimingpackaging.com.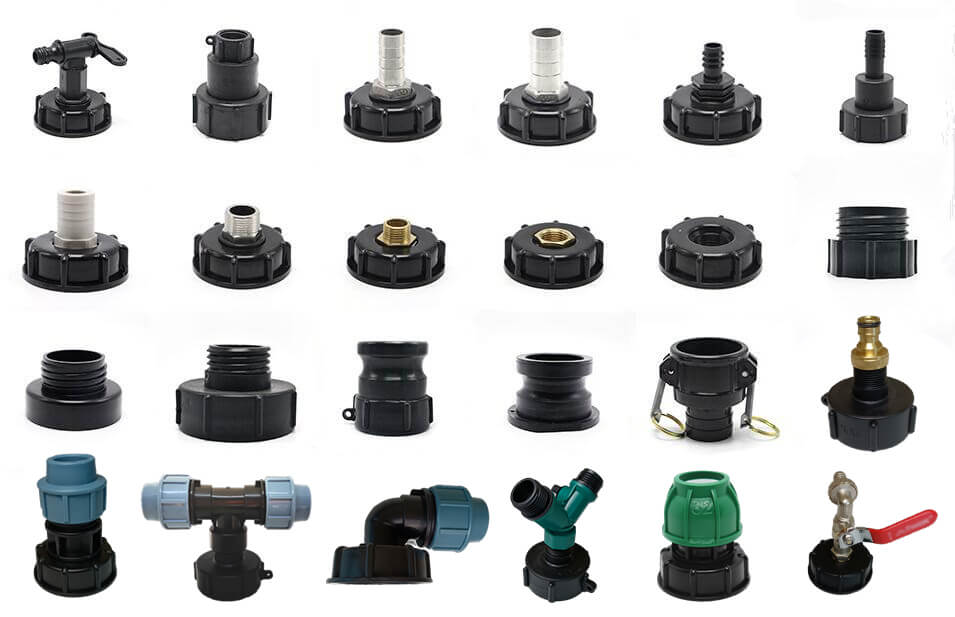 Qiming Packaging IBC Camlock Coupling Adapters have various types, which used for 275-gallon or 330-gallon IBC tanks:
★ Absolutely no need for an additional brass adapter to adapt to your Garden Hose
★ Enjoy this 100% FOOD GRADE and PREMIUM QUALITY Hose Adapter
★ NOTE: Please be careful while checking your Valve to make sure ALL SIZES fit.
★ This DRAIN ADAPTER Preserves the Life of Your Existing IBC Valve.
Advantages of Qiming Packaging
Ex-factory price
Professional large-scale factory OEM production
Provide product personalized design, proofing, mold development
In line with national environmental protection standards, GB/T 3324-2008 implementation standards
Introduce a fully automatic production line to solve more supply demands
More than 10 years of industry experience, professional large-scale service team
We have passed TUV certification
8.There is no reason to return or replace the goods within 7 days after you receive the goods. There is no reason for bulk goods within 30 days. If you have any questions within 1 year, you can contact us. We have a professional after-sales team and service personnel.
9.24*7*365 reply, fast and safe delivery