Plastic Crates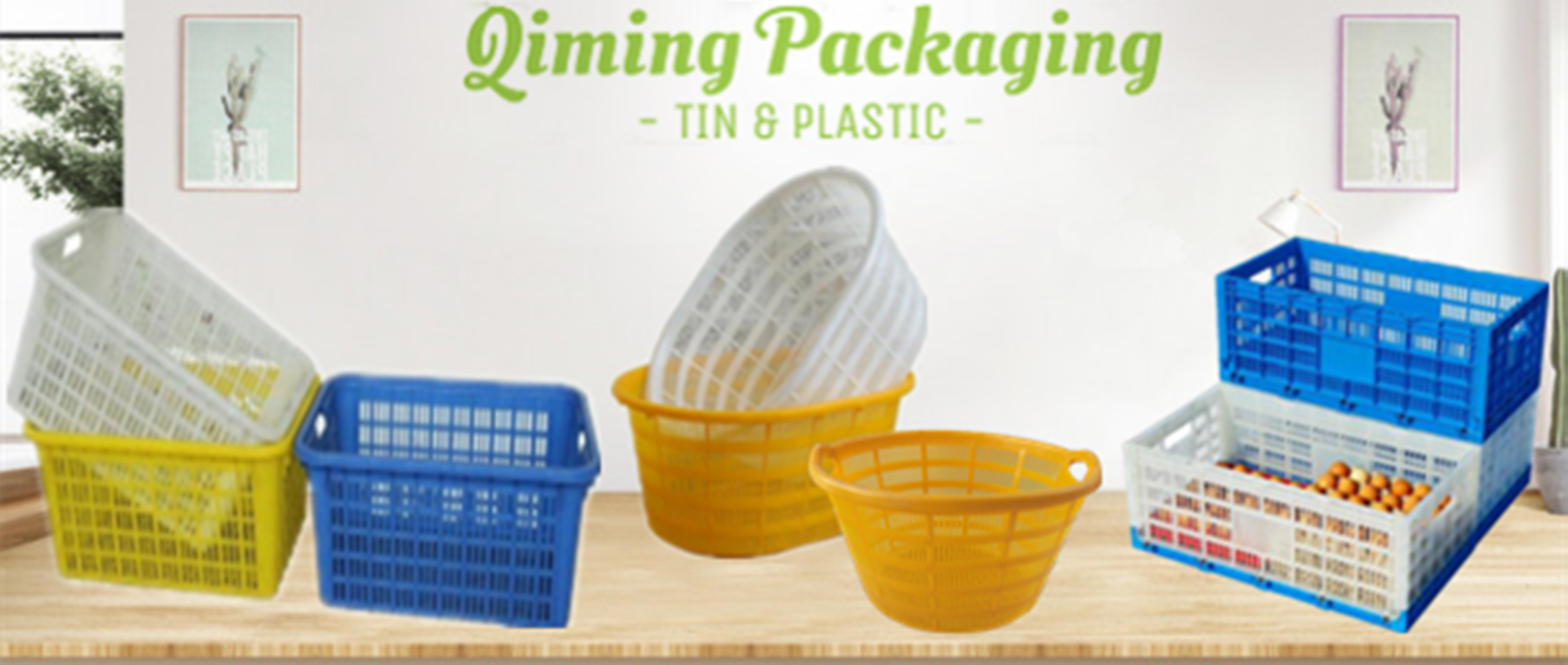 Qiming packaging plastic crates include plastic storage baskets and collapsible boxes, difference shape baskets (oval, rectangular, round) are on sale; solid folding boxes and vented folding boxes are in stock. The storage boxes adopt 100% new HDPE material, they have many good features: non-toxic and tasteless, safe and environmentally friendly, could be cleaned in high temperature, repeated use durable and etc. The products are widely used in the transportation and storage of vegetables, fruit, seafood, egg, and various aspects. And full sizes are provided for you. we can also support customized services. If you're interested in the products, please feel free to contact us. email: packaging@qimingpackaging.com
Advantage of plastic crates
High-quality materials, using new PE materials, odorless, anti-aging and fall resistance

External reinforcement design, making the whole more solid, not easy to deform, longer service life

Bottom Thickening Design, Smooth Edge, Greater Bearing, More Slip-proof, Safe to Use

Air permeability design, uniform distribution of air permeability holes, meticulous workmanship, drying and deterioration prevention, while facilitating the observation of items in the box

Plastic baskets can be stacked and placed, which has strong gravity resistance and will not crush the bottom items, thus effectively avoiding damage during transportation.

Convenient basket circumferential movement and smooth grasp will not scratch hands, save time and effort.

There are rectangular, oval, round ears, large, medium and small models.

Integrative injection moulding is durable, with large capacity and wide application range.