Paint Cans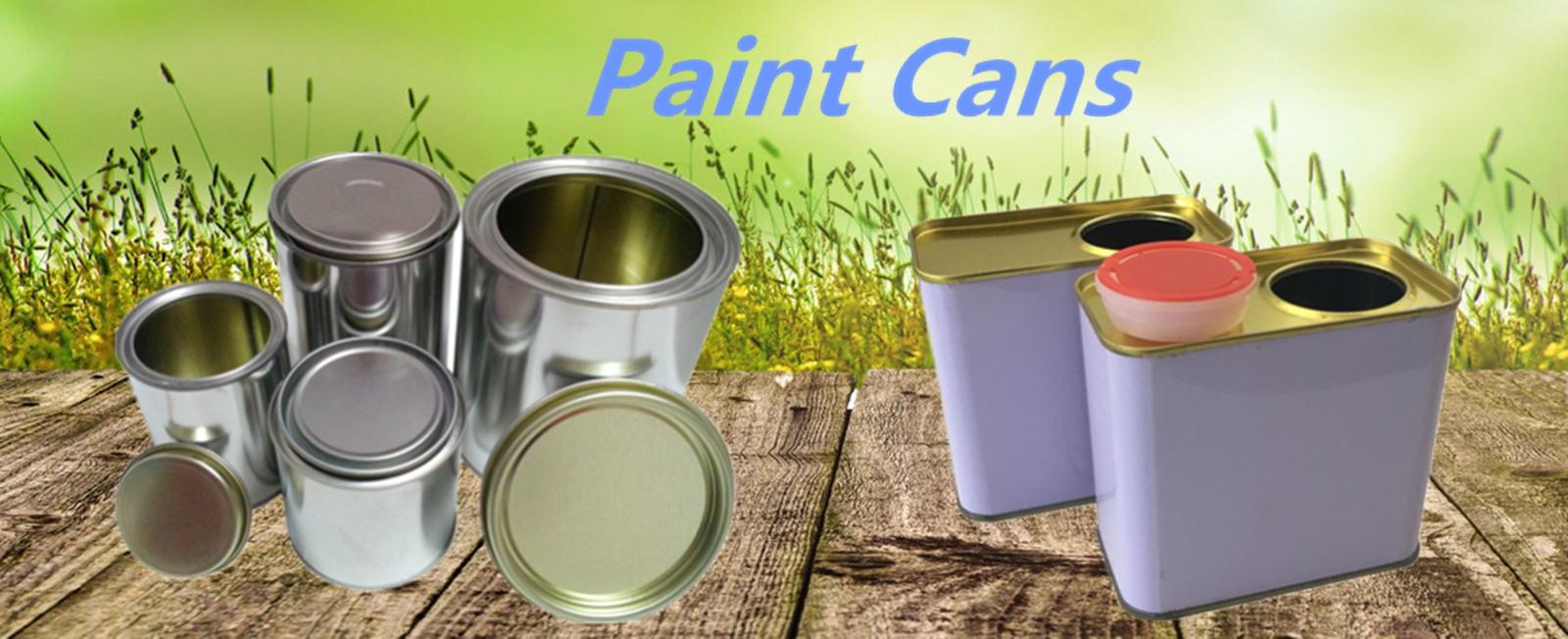 Qiming packaging paint cans include round tin cans and rectangular tin cans.  All the paint tin cans can be used glue, paint, and many other aspects. And all the paint cans adopt high-quality tinplate.  
The features of tinplate cans are corrosion resistance, durable Size and color can be customized. If you are interested in the products, please feel free to contact us.
Advantage of tinplate cans
Good mechanical properties: Compared with other packaging containers, such as plastic, glass and paper containers, the tinplate aluminum can has high strength, good rigidity and is not easy to crack. Not only can it be used in small sales packaging, but also it is the main container of large transport packaging.

Excellent barrier property: Aluminum can of iron can has better barrier property than any other material. It has good gas barrier, moisture proof, light shielding and fragrance retention. Besides, it has reliable sealing and can reliably protect products.

Beautiful appearance. Food grade coatings, coatings of different colors

Process maturity and high production efficiency: production history is long, process maturity has a complete set of production equipment matching it, high production efficiency, can meet the packaging needs of various products.
Features of paint tin cans
Product name : Paint tinplate cans ( round tinplate cans and rectangular tinplate cans)

Application: Packing glue/paint or other solvents

Lid type: lever lid, screw lid

Material: High-Quality Tinplate

Color: Silver, Plain, Red, Gray, Black as usual.

Printing Type: Offset printing, as usual, your other required method accepted.

Printing Color: CMYK, Spot color, Pantone colors

Your special design will never be disclosed to the third party

Specific designs and pictures shown on the samples of tin boxes tin cans are the respective property of the companies which are identified.  The use of these specific designs is strictly for demonstrative purposes and examples of tin packaging possibilities. They are not for resale or copy.