10L white rectangle plastic buckets with lid
There are many customers who ask us that if we have a 10 L white rectangle plastic bucket with lid, honestly, the stocks of this type of bucket are very small, because it's not in common in China. Please look at this picture as below: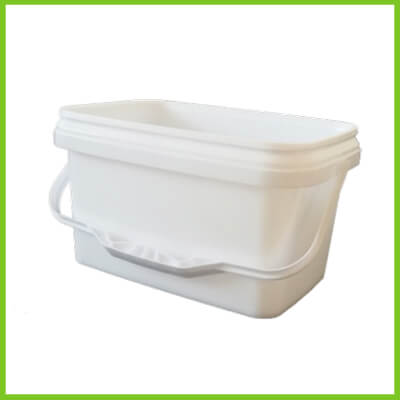 Our 10 Litre rectangle plastic buckets with lid is a great choice for the storage and transportation of a variety of products including non-hazardous chemicals, household detergents, cleaning products, paints, powders, and pastes. This white plastic bucket is made from Polyethylene plastic, which is also food grade approved, making our buckets great for storing bulk quantities of foodstuffs too! It can widely be used for stacks, water, fruits, fishing,car-washing,cloth-washing, grains, mustard, and so on. The 10 Litre rectangle Plastic Bucket is a lightweight and impact-resistant container. The push-on lid, once combined with the bucket creates a tamper-proof seal. This then provides a quick indication to both you and your customers, as to whether or not your product has been previously opened and may not be safe.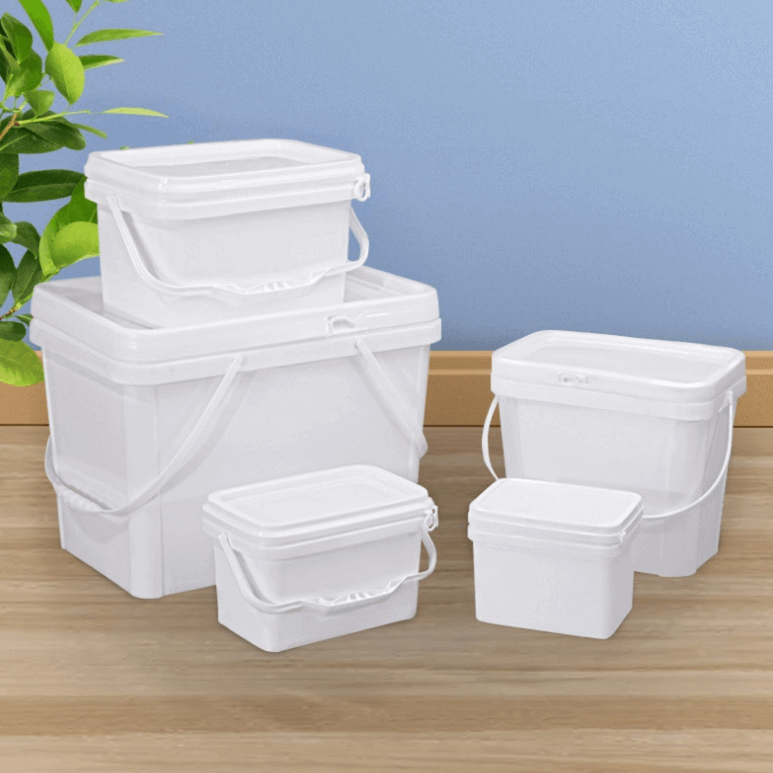 This particular bucket comes with a strong plastic handle which helps ease carrying and aids decanting, especially useful when the bucket is filled with a heavy solution such as paint. The rectangle shape can better utilize warehouse space and, due to the flat sides, offers a larger point of the sale display area that is perfect for fixing company labels too. Did you know that Polyethylene plastic has a very good heat resistance? This bucket is suitable for hot filling at temperatures up to 85-95°C! Care must be taken when stacking the buckets immediately after filling them with a hot substance.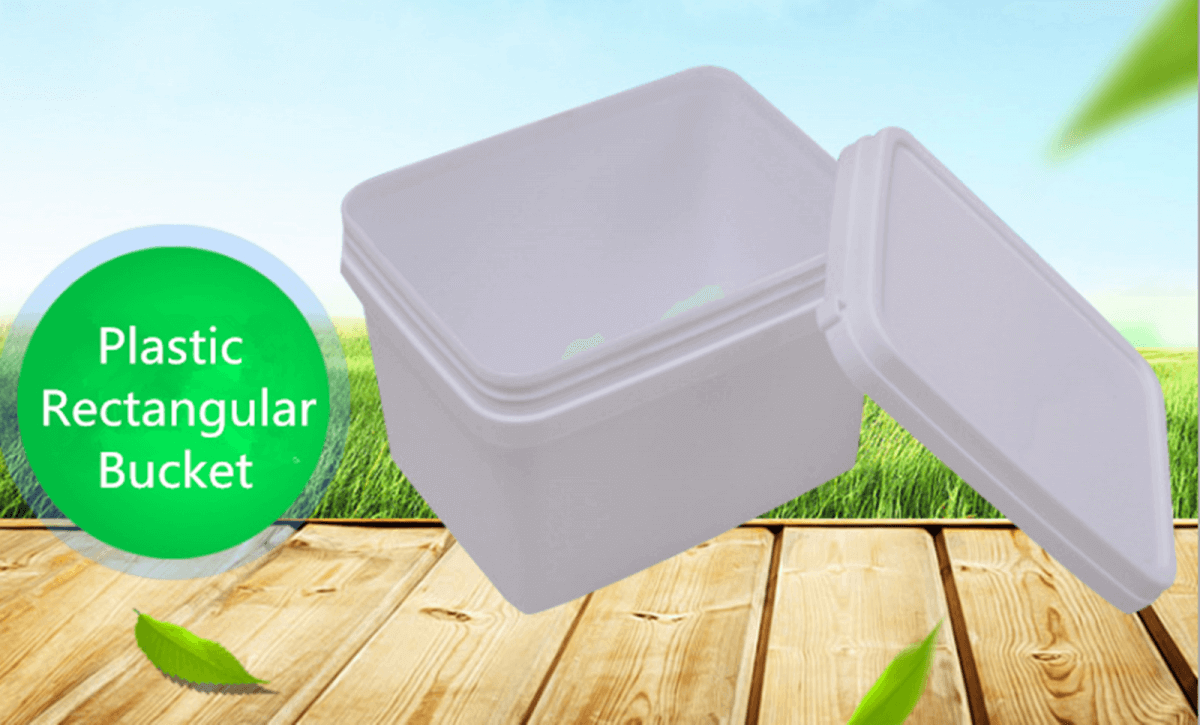 This bucket also contains a freeze additive, which prevents the bucket from becoming brittle in low temperatures.