Plastic Flange Covers
Qiming packaging Plastic Flange Covers protectors adopt LDPE material. Complete sizes are available. It has many good features: durable, good ductility, high temperature, and low-temperature resistance, The feature of Internal plug protection: The plug-in Plastic Flange Cover is a form of protection that can also make the flange inside the formation of a closed space, conducive to the protection of flange.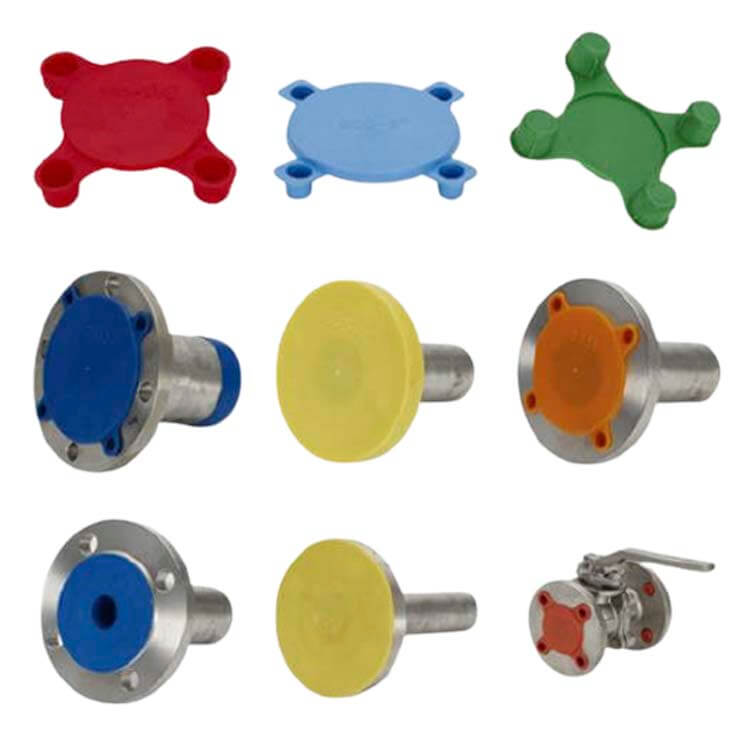 The flexible four-eye seal is easy to use not crack or break, even in severe weather, moisture, and chemical applications. It is suitable for all valve/flange ends that require dust, water, and transportation protection (or friction).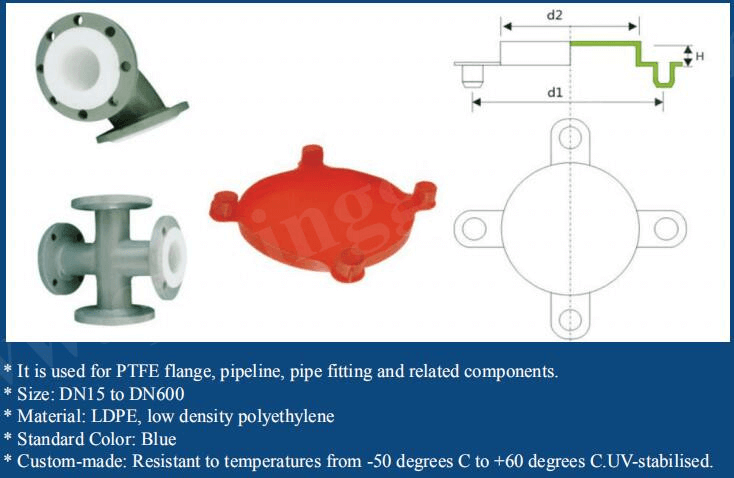 How to choose a good pipe cap?
1, look – the appearance of unqualified products will affect the visual perception of consumers. At the same time, the appearance is a reflection of the internal quality. The appearance of unqualified products has poor internal quality and affects the user experience. If the product appearance is rough, having forming defects, color impurities, printing quality is poor, it is better not to choose.
2, Smell — it is better not to use a product that has odors. The pungent odor will harm the human respiratory system. The main reason plastic products have odors is the use of recycled materials and inferior additives.
3, Touch – In order to catch the eye of consumers, the color of the product is very bright. But how to check the product in good quality or not ? For example, if you check a product in dark color or the pigment in the process of producing, you can just check it by yourself. Pour a little vinegar on the wool ball and wipe the face to 100 times repeatedly again. If the wool ball is dyed with color, it shows that his product is unqualified.
Qiming Packaging can offer featured services:
*Accept Trial Order
*Low MOQ
*Free Sample
*Non-Disclosure Agreement Quality & Refund Agreement
* Price for reasonable/Result for win-win