How Much Do You Know About Drum Closures?
Steel drums in various sizes and configurations have many practical uses in the industry. They also have been used in many other ways including as housing supports, musical instruments, rain barrels, and barbeque drums.Qiming packaging is a manufacturer specializing in the production of Drum Closures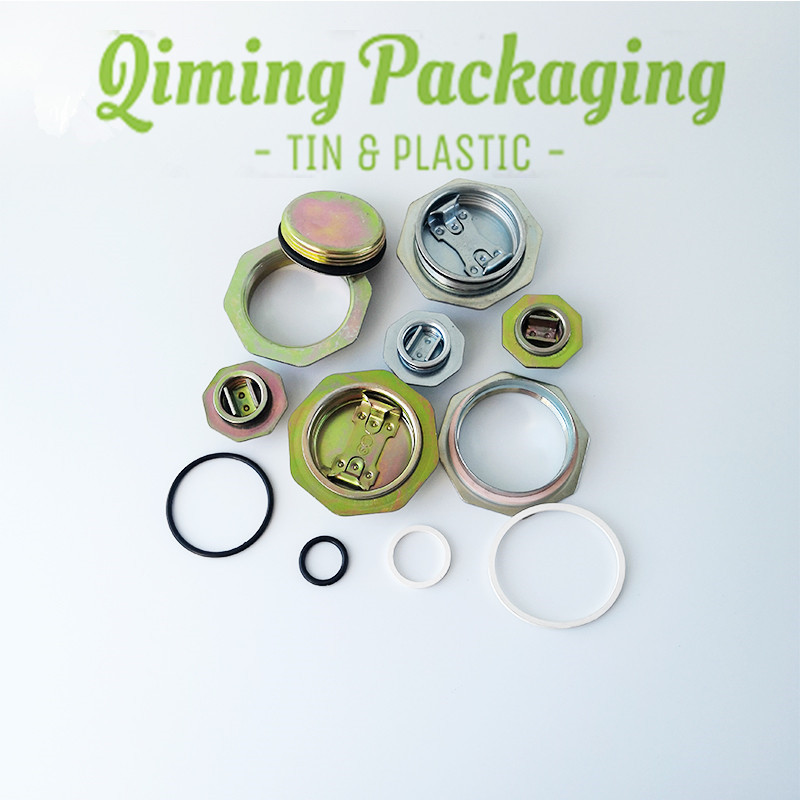 Qiming packaging offers a wide variety of drum closures including drum cap seals, steel drum nuts and bolts, steel drum clamps and metal ring accessories, nylon drum plugs and plastic drum plugs, drum plug gaskets, drum paint caps, and drum cap seal crimping tools. A complete assortment of open head drum rings nuts and bolts also is available. Likewise, our drum bolts, nuts, lugs, and latches offer reliable, cost-effective security for all of your steel drums.
Qiming drum nuts and bolts are zinc electro-plated for rust resistance and are manufactured using ANSI standards. Our drum bolts use good carbon steel and are supplied fully threaded or fully threaded with a double-chamfer. We offer various drum bolt lengths and heads.
How to Torque the Drum Closures?
The drum closures on any industrial drum have to be torqued according to specifications to avoid damage or leaks.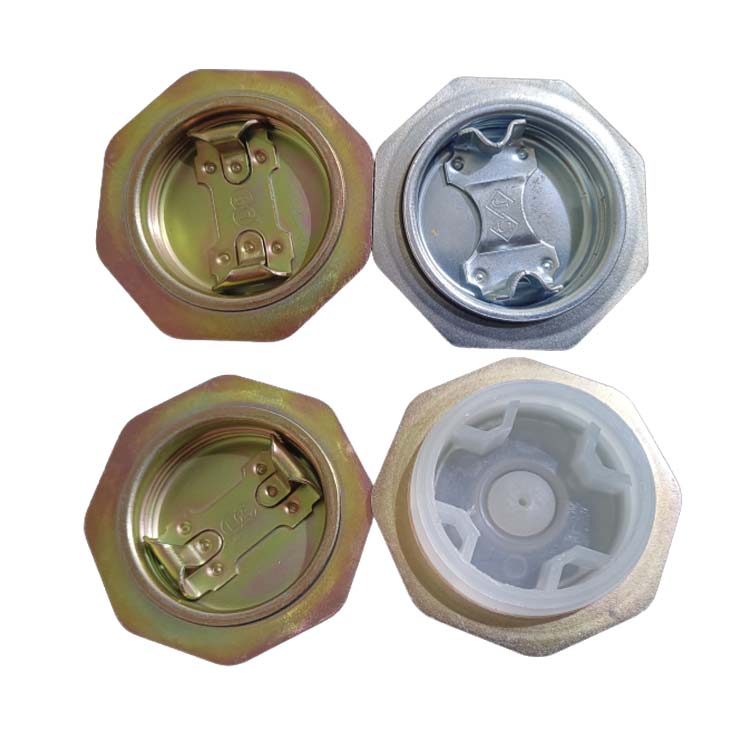 Choosing the Right Drum Plugs
There are a number of drum closures available for temporary and long-term packaging. Seal spouts on plastic and metal drums with the appropriate bung locking kits or standard drum plugs. A locking kit is manufactured child-resistant, helping to ensure products in the drums aren't tampered with and prevent unauthorized access. Steel, zinc-plated steel, and bronze alloy plugs are sustainable and efficient ways to seal spouts on steel drums. Steel drums are resistant to corrosion, so they are useful for packaging acidic, caustic, and other potentially harmful chemicals. Plastic drum plugs work well on both closed head metal and plastic drum spouts in most instances, but usability may differ by product.