How much do you know about methanol gel chafing fuel can?
What is chafing fuel? Which type of chafing dish fuel should I be using and how do I use it? If you have these questions, you've come to the right place! Choosing the right chafing fuel can increase profits and reduce accidents caused by improper use. Whether you're looking to compare the various types of fuels or research their diverse applications, this chafing fuel guide is sure to help you determine which fuel is best for your specific foodservice application.
Wick Fuel vs Gel Fuel
When considering chafing fuel, it's important to learn the difference between wick and gel fuels so you can choose the right one to best suit your needs. Both fuels offer environmentally friendly options, deliver high-quality heat for reliable chafer warming, and are odorless. Plus, most are resealable so leftover fuel can be reused for more than one event.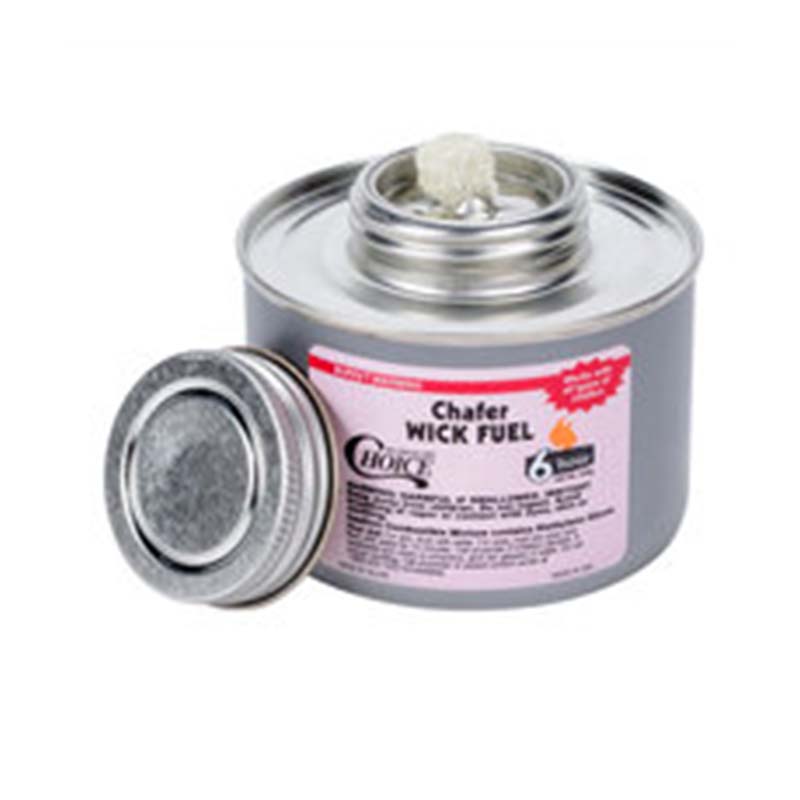 Wick Fuel(Methanol gel chafing fuel can)
Available in two types: traditional or stem
Both traditional and stem use clean-burning glycol fuel
2-, 4-, or 6-hour burn times
Safer than gel since spilled glycol does not combust without a wick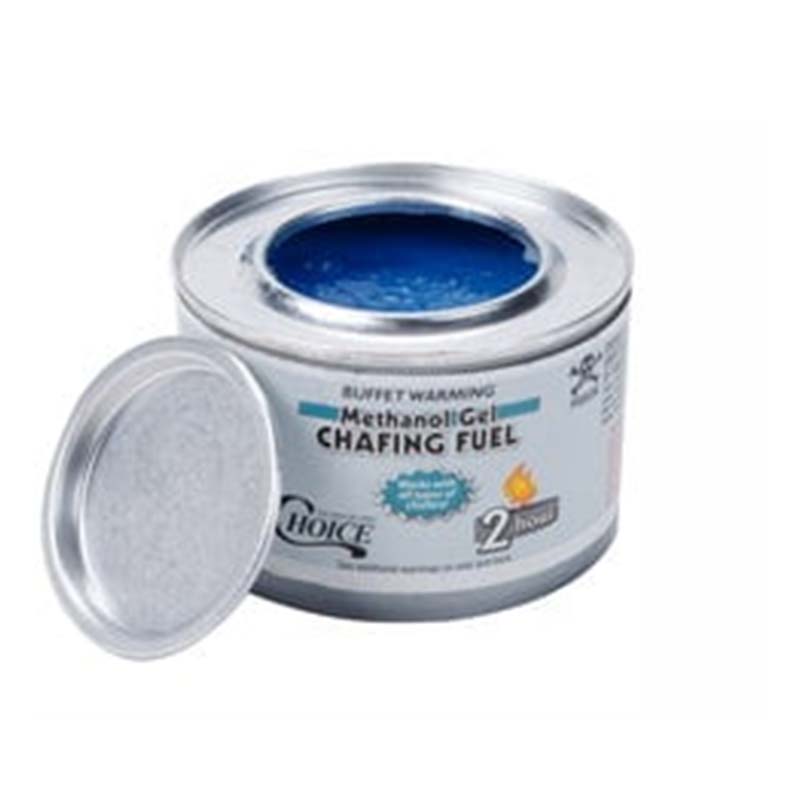 Gel Fuel(Methanol gel chafing fuel can)
Available in two types: ethanol (pink) or methanol (blue)
Strong heating performance
45-minute, or 2-, 4-, or 6-hour burn times
Great for low-profile chafers where the water pan is too close to the fuel cell holder for wick fuel.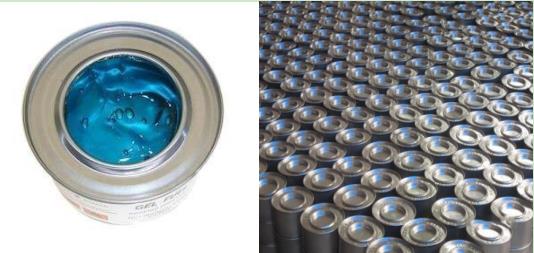 You may also choose your fuel type by its specific composition.
Diethylene glycol fuel has a high flash point and won't combust if spilled.
Propylene glycol fuel is designed with the environment in mind and is biodegradable, ensuring it won't release harmful chemicals or toxins into the atmosphere.
Ethanol fuel burns hotter and longer than other fuel types for superior performance.
Methanol fuel is a cost-effective, budget-friendly alternative to ethanol. However, it is unlawful to use in some states.
How to use the chafing fuel tin cans safely?