10L white rectangle plastic buckets with lids
10 Litre white rectangle plastic bucket comes with a plastic lid and metal handle. Suitable for storage and transportation of food products and chemicals.
These buckets are manufactured in China from food-grade Polypropylene and come with a tamper-evident lid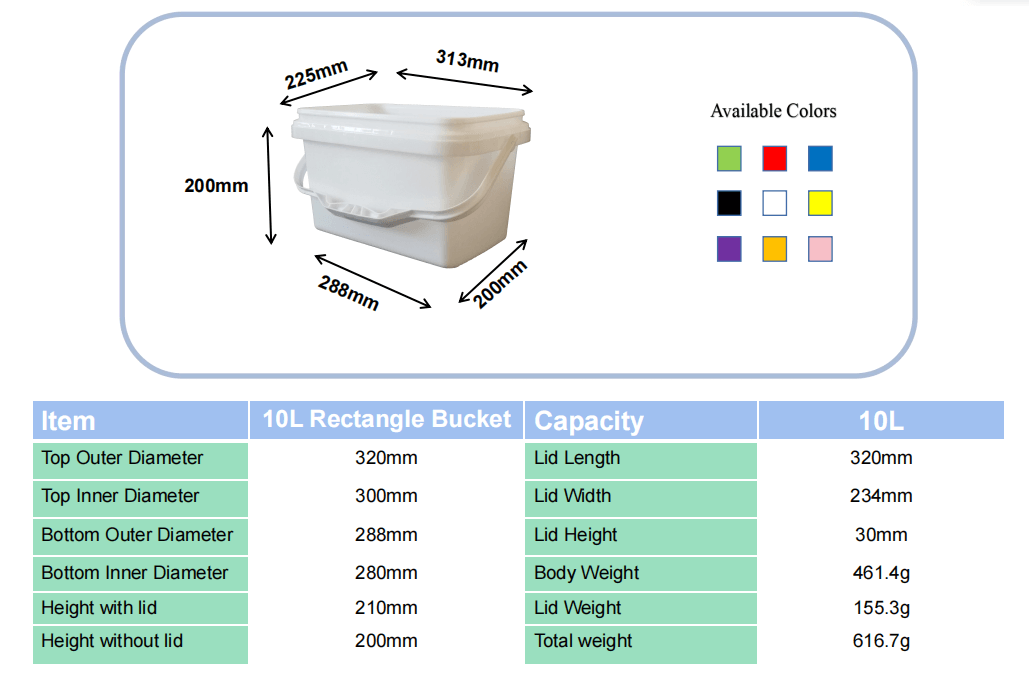 The handle is made from strong plastic
They can be used for such things as:
They can be used for storing and mixing nutrients used in a hydroponics system
They can be used for food storage
They can be used by gardeners for storing fertilizer or as a tool tote
They can be used by homeowners for storing household products and animal food
They can be used by anglers as bait buckets or for storing and carrying boilies
………………. and for the children in your house they make an excellent drum
PLEASE NOTE:
1) the lid should be firmly pushed onto the top of the bucket until it "clicks" into place in order to create an air-tight and tamper-proof seal.
2)  the tamper-proof tab on the side of the bucket near the top needs to be snapped off in order for the lid to be removed.
3) the lid is still resealable after the tamper-proof tab has been removed.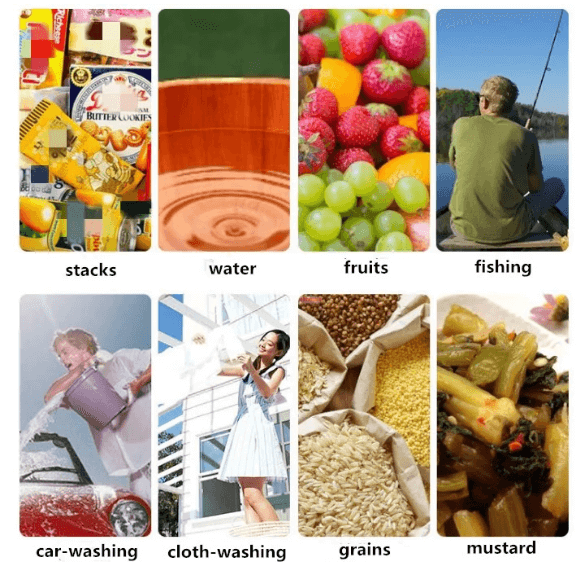 Why choosing us?
Our plastic buckets are made of 100% food-grade plastic PE or PP materials. non-toxic and odorless, moisture-proof, high stability and intensity.
Temperature resistance from -40℃—120℃, can be used for two ways, for industrial purposes, chemicals, paint, oil, lubricant; and for edible purpose, drink, beverage, stacks, fish, meat, grains, and so on.
One-piece injection process, thicken body and reinforce design, durable and long-life service life.
Our Advantage
100% virgin PP, durable, and environment friendly.2. 1-20 liters plastic bucket has a reinforced lip for added body strength.3. 1-20 liters plastic bucket has a matched lid which provides good sealing performance.

4.We provide factory prices and accept small orders.

5. We accept OEM orders for different colors, volumes, printing, and logo.

6. If you are interested in our products, we supply free samples.