What Everybody Ought To Know About Plastic Tray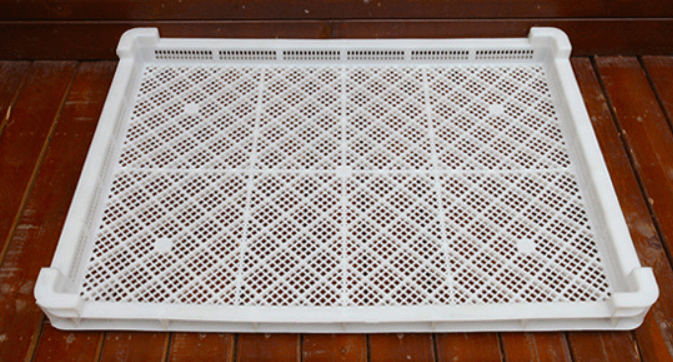 Do you know what is the material of the plastic tray?
Qiming company pays great attention to the selection of plastic tray, our company usually uses PP or PE 100% pure raw materials to make the plastic tray, thereby ensuring the food-grade quality of the plastic tray.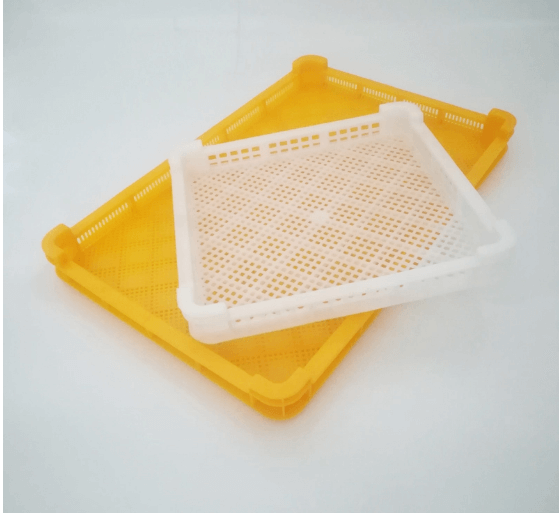 Why choose PP or PE as the raw material for pallets?
Because these two materials have the following advantages:
PE: Odorless, non-toxic, feels like wax, has excellent low-temperature resistance (the lowest operating temperature can reach -100~-70°C), good chemical stability, resistant to most acids and alkalis (not resistant to acids with oxidizing properties). It is insoluble in general solvents at room temperature, has low water absorption, and excellent electrical insulation.
PP: It is a crystalline polymer. Among the commonly used plastics, PP is the lightest, with a density of only 0.91g/cm3 (less than water). Among the general-purpose plastics, PP has the best heat resistance. Its heat distortion temperature is 80-100°C and can be boiled in boiling water.PP has good stress cracking resistance and high bending fatigue life. It is commonly known as "100% plastic". PP products have lightweight, good toughness, and good chemical resistance.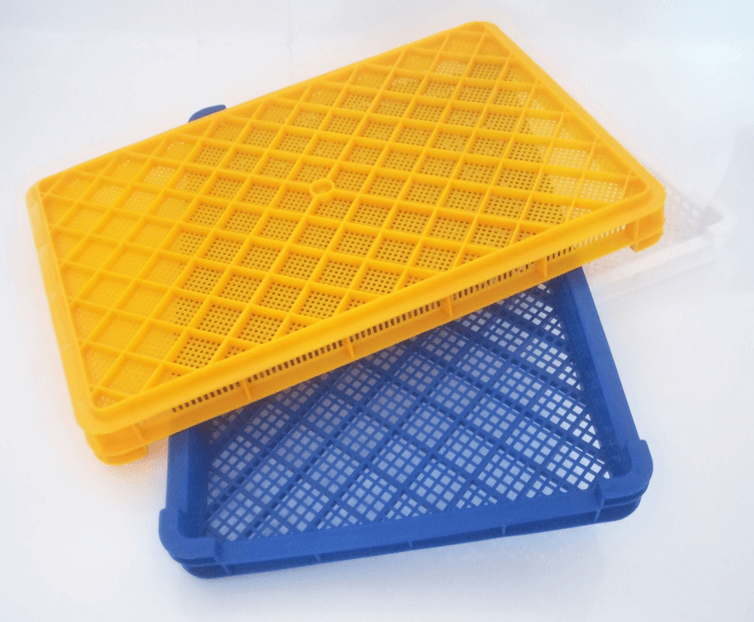 What are the advantages of the plastic tray produced by Qiming?
One-time injection molding, no joints, smooth edges, and no burrs, no hand injury during handling.
Beautiful design, stackable, unique shape structure, raised design around the four feet, the position of the four feet is higher than other places, there will be a certain gap when stacked, it is convenient for air-conditioning to enter when used in the cold storage. At the same time, the product will not be crushed. There are certain card slots at the bottom of the four feet of the chassis, and the stacking stability is better. The height is relatively short, suitable for placing meatballs, seafood, and other foods.
New PE/PP material, food-grade, non-toxic and tasteless, and can be in direct contact with food. Strong impact resistance, durable, wear-resistant and pressure-resistant, corrosion-resistant, resistant to most acids and alkalis, and moisture-proof.
The design of ribs on the bottom and edges increases the load-bearing capacity of the tray, making the tray stronger and not easily deformed.
Strong water permeability, easy to clean
If you are interested in plastic trays please contact Qiming Packaging. 
Mobile/Whatsapp: 86-15324051286
Company email: packaging@qimingpackaging.com